Novel (bagian 1) fade into you – karya Kate Dawes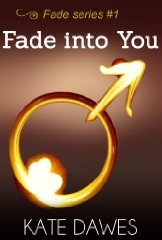 Olivia Rowland leaves her Midwestern life behind after graduating from college and heads off to Los Angeles to work for a Hollywood talent agent. Life in L.A. is a culture shock, but nothing compared to the jolt she gets when Max enters her life.

Max Dalton is Hollywood's youngest and brightest movie producer/director/writer. He's wealthy, successful, hot, and there's never a shortage of women throwing themselves at him, but there's only one woman he wants, and he intends to make it happen.

As Max pursues Olivia, he finds that she presents a whole new challenge for him. When Olivia finally gives in the stage is set for a perilous, yet passionate relationship. Together they discover each other's deepest desires, and darkest secrets.
Iklan